OUR BRAND PROMISE
NEXT DAY DELIVERY
UNMATCHED NETWORK
*Note: Some images are for illustration. Not all accessories shown are part of the product.
Razor Goliathus Mobile RZ02-01820200-R3M1 Gaming Mouse Mat
Key Features
•

Optimized size for maximum mobility

•

Rubberized base for optimal comfort

•

Textured cloth finish for perfect balance

•

Slim And flexible for maximum mobility

See more >>
Offers (1)
• Eligible for "Festival Of Electronics" Offer

T&C
No finance schemes available for this product
• Warranty: 6 months manufacturer warranty
Sold Out
This product is currently out of stock
Description

Specifications
Take your gaming experience to the next level with the Razer Goliathus Mobile Gaming Mouse Mat. With a superbly smooth surface and anti-slip base, this mat will help you and your gaming mouse glide your way to victory and all for a great low price. Don't let inferior mouse mats interfere with your gaming experience. Designed to complement and enhance the performance of your gaming mouse, this mat features a silk processed cloth surface to allow smooth, totally unobstructed movement.
Optimized Size for Maximum Mobility
At a mere 1.5 mm thin, the Razer Goliathus Mobile is easy to carry with you everywhere. You can either place this slim, durable mouse mat between your laptop screen and keyboard, or roll it up and place it in your bag without worrying about it ever warping.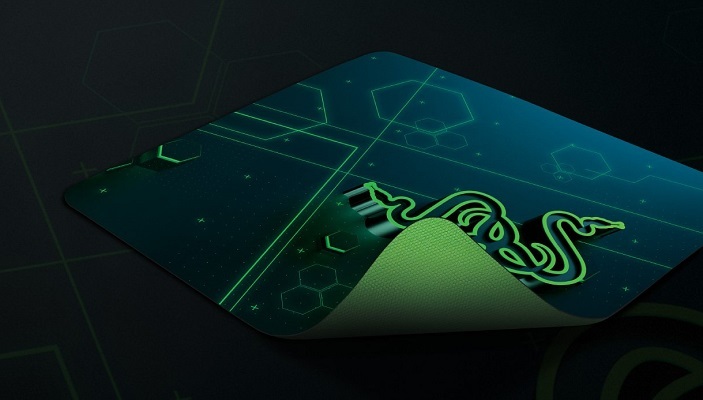 * This image is for illustration purpose only. Actual image may vary.
Engineered for Both Speed and Control Playstyles
Designing a mouse mat for gamers on the go means striking a critical balance of supporting different playstyles on a single mat. The result of extensive research and field-testing is the Razer Goliathus Mobile fully capable of giving you a smooth glide for swiftness and superb stopping power for control.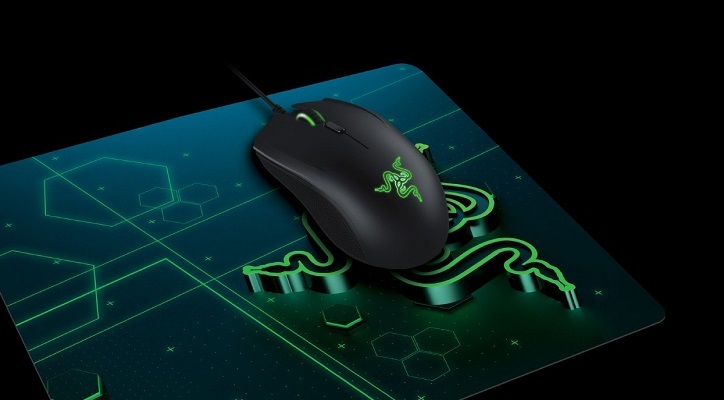 * This image is for illustration purpose only. Actual image may vary.
Optimized Size for Maximum Mobility
Meticulous attention to detail went into the creation of the Razer Goliathus Mobile. The super fine micro texture weave is engineered specifically to work with both optical and laser mouse sensors, providing you with an optimal surface for tournament-grade tracking. Now even the most precise mouse movements you make will be translated accurately on screen.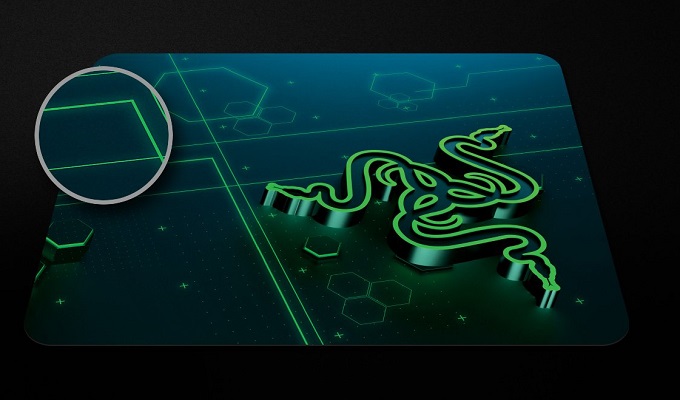 * This image is for illustration purpose only. Actual image may vary.
---
Specifications
Additional Features
Features

Textured Cloth finish for perfect balance
Optimized surface for highly responsive tracking