*Note: Some images are for illustration. Not all accessories shown are part of the product.
Panasonic ER-GB37 Men's Trimmer
Key Features
Washable for easy & hygienic maintenance

Wet/dry shaving without comb attachment

Quick adjust dial for easy length settings

Precision cutting with a 45 degree edge
Finance Schemes
No finance schemes available for this product
Warranty: 2 Years manufacturer warranty
Offer Price:

₹2,499

MRP:

₹2555

(Inclusive of all taxes)

You Save: 2%(₹56)
Overview

Description

Specifications
Overview
Ditch those bulky shaving kit or box while packing for your next travel as Panasonic has designed the ER-GB37 Electric Men's Trimmer, which gives a truly effortless and quick shave. Thanks to its compact and lightweight design, you can easily carry this device in your bag while travelling for business or leisure. Don't worry about it getting damaged, as this device comes with a dust-proof protective cap that protects the blades from dust and keeps them safe while storing and travelling. In fact, with this shaver, you can don whatever beard shape or style you want to don, just stand in front of the mirror switch on the electric trimmer and groom your beard in no time. So, for instance, you have forgotten to trim your beard while preparing for the important presentation, and you're running late, just carry this trimmer with you to work and quickly shape your beard before the meeting. This electric trimmer is also handy when you're at a new place, especially when you're on a business trip and have a tight schedule, you can save time and avoid the trouble of hunting a barber or salon and conveniently trim and style your beard in the privacy of your room. The ergonomic design of this electric shaver offers a firm grip and allows complete control for optimum results. Since this trimmer is waterproof, you can use it even during a shower. This electric trimmer lets you adjust one blade in nineteen different length settings ranging between 1mm to 10mm, depending on your stubble length, you can manually turn the dial and select the length to get the desired length. Want a closer trim, then just detach the length setting comb and precisely trims the hair as short as 0.5mm. The durable stainless steel blade with an acute 45-degree edge enables precise cutting. The high-performance blades glide smoothly even on the thick, hard beard, and in difficult areas like chin, jawline, neck as well as above and below the moustache area. Maintaining these superior quality long-lasting blades is as easy as using them, simply detach the blade from the trimmer and wash it under running water. Practice better hygiene by brushing out the shaved hair from the trimmer, using the cleaning brush provided along with the trimmer. Also, it is recommended to periodically oil the blades and ensure they are sharp enough to groom your beard and give you a flawless look. The trimmer comes with a micro USB charging port that is compatible with worldwide voltage charging ports. For added convenience, this trimmer allows both cord and cordless usage. It has a rechargeable battery that gives you a long-running time after it gets fully charged.
---
Description
The Panasonic ER-GB37 Men's Trimmer provides you a refreshing shave without the worry of damaging your skin. It has a powerful motor under a waterproof body that can be used with or without the cord. It comes with quick adjust dial for easy length setting.
FROM THE MANUFACTURER
Quick Adjust Dial For Easy Length Setting
Turn dial to easily adjust comb up and down into 19 settings from 0.1-1.0 cm.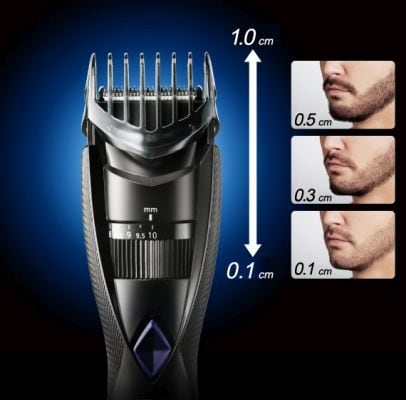 * This Panasonic ER-GB37 Men's Trimmer image is for illustration purpose only. Actual image may vary.
Precision Cutting With A 45 Degree Edge
Durable stainless steel blades with an acute 45 degree edge enable precise cutting. Sharp cutting edges quickly cut even thick and hard beard.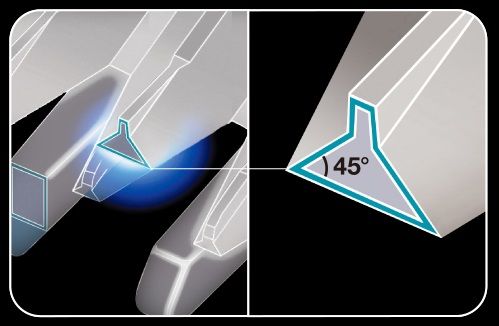 * This Panasonic ER-GB37 Men's Trimmer image is for illustration purpose only. Actual image may vary.
Washable For Easy & Hygienic Maintenance
Drain allows water to flow freely though the unit for a quick and easy clean.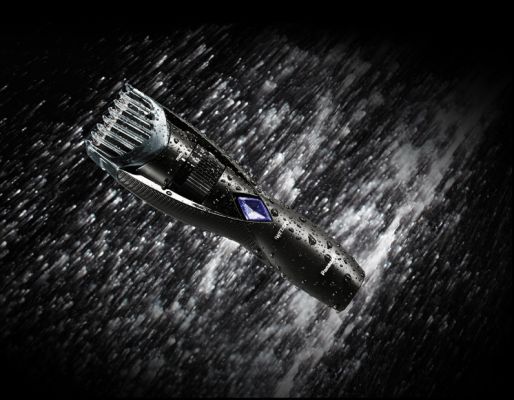 * This Panasonic ER-GB37 Men's Trimmer image is for illustration purpose only. Actual image may vary.
Wet/Dry Shaving Without Comb Attachment
Trims either wet or dry hair for easy grooming at the sink or on-the-go.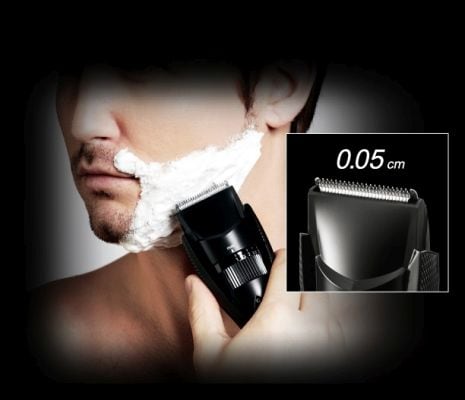 * This Panasonic ER-GB37 Men's Trimmer image is for illustration purpose only. Actual image may vary.
---
Specifications
Manufacturing & Packing Information
Name and address of Importer

Panasonic India Pvt. Ltd. 12th Floor, Ambience Corporate Office, Tower-2 Ambience Island, NH-8, Gurgaon-122002, India

Name of Seller

Reliance Retail Ltd.